Welcome to
The Seasons Villas
Experience the perfect escape and find ultimate serenity in one of our four luxurious villas at The Seasons Villas. Surrounded by lush greenery, these spacious villas are just steps away from the crystal blue sea. Perfect for couples, families and groups.
Beautiful Views of the Ionian Sea
The Seasons Villas are perched atop a hill, surrounded by olive groves and offering stunning panoramic views of the Ionian Sea. Enjoy stunning views of Ai Helis Beach and stunning vistas from every villa.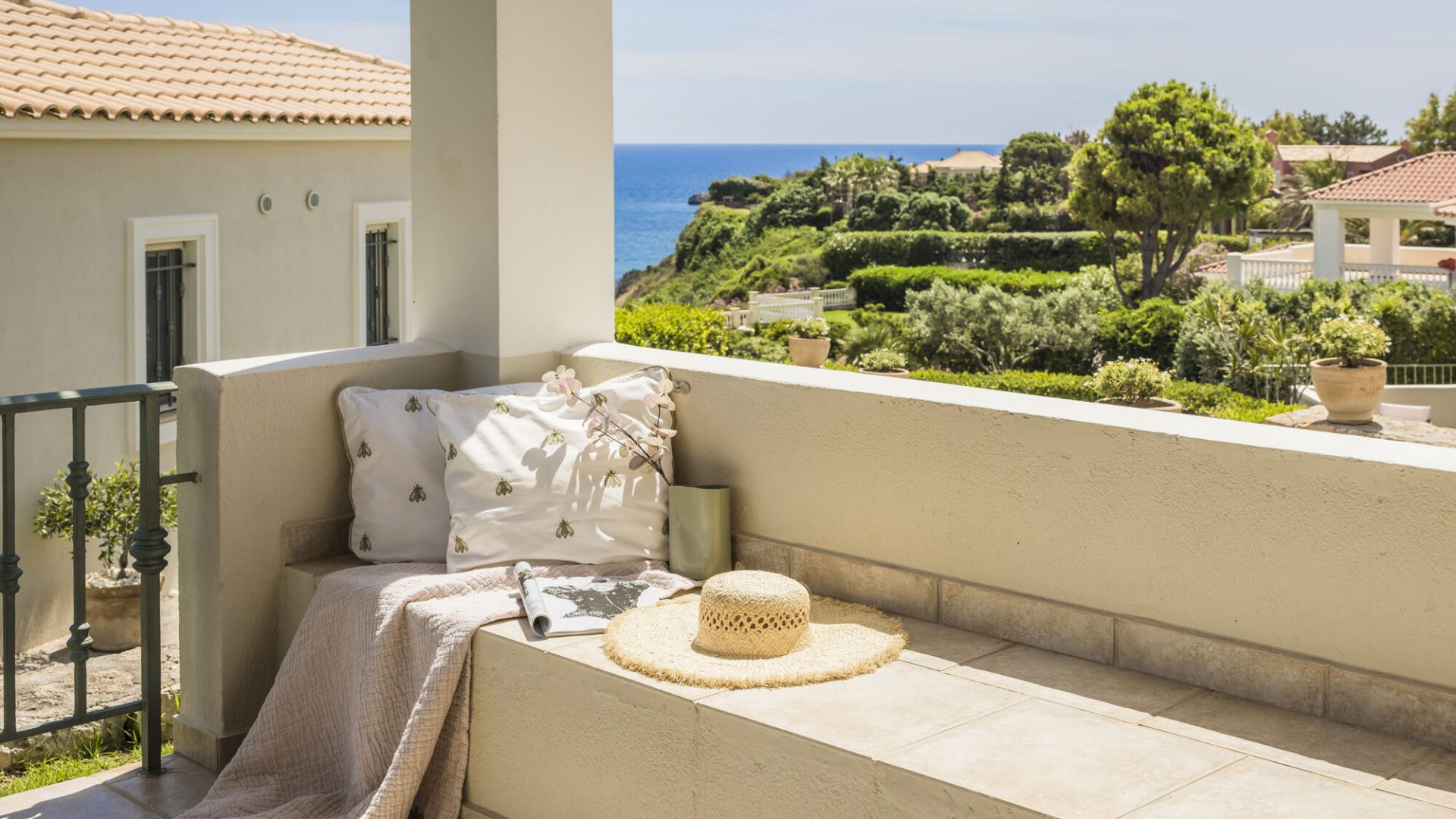 Relax in Luxury and Comfort
Each villa is designed with modern amenities like a shared pool, outdoor terrace, fully equipped kitchen, air conditioning, free Wi-Fi and much more. Enjoy all the comforts of home while surrounded by natural beauty and a peaceful ambience.
Explore Kefalonia at Your Leisure
Explore Kefalonia's many attractions at your own pace when you stay at The Seasons Villas. From sandy beaches to historical sites, you'll find plenty to do during your stay.
Group Bookings
The Seasons Villas are also great for larger groups such as wedding parties, special events or corporate retreats – we offer special discounts for larger bookings!
Special Events
From an intimate friend and family gathering to a lavish event for up to 350 guests. We will direct you to one of our seasoned event planners that will take care of all the details. Our sea-gazing complex features four independent homes – three of them can sleep four and one can accommodate eight persons all combined, 20 of your favorite people will be with you during your festivity. Feel free to contact us with any questions and let's plan the event of your dreams.